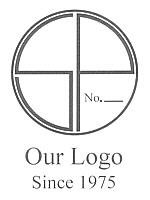 25 - Drawer Modern CD Apothecary Chest
Stan Pike - furniture maker
Tel: (413) 624-7116 Or: stanpike@stanpikedesigns.com
---
---
---
$4600
This is an 25 drawer solid red oak modern style CD apothecary chest on graceful legs.
The legs are made of laminated red oak for strength as well as design.
Drawer secondary woods are American black walnut insides and aromatic red cedar drawer bottoms.
All drawers are sized to hold CD jewel cases. Total cabinet capacity is 1000 CD's. Drawers may be used to store other items as well.
All photos curtesy of Trish Crapo except photos #4,#5,#6
3/4 View With Drawers Opened.
3/4 View Showing Top Corner Detail.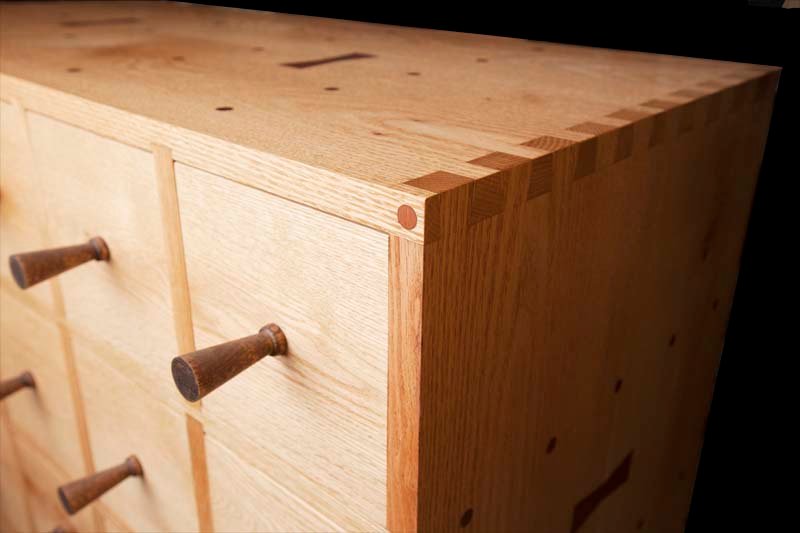 Top Detail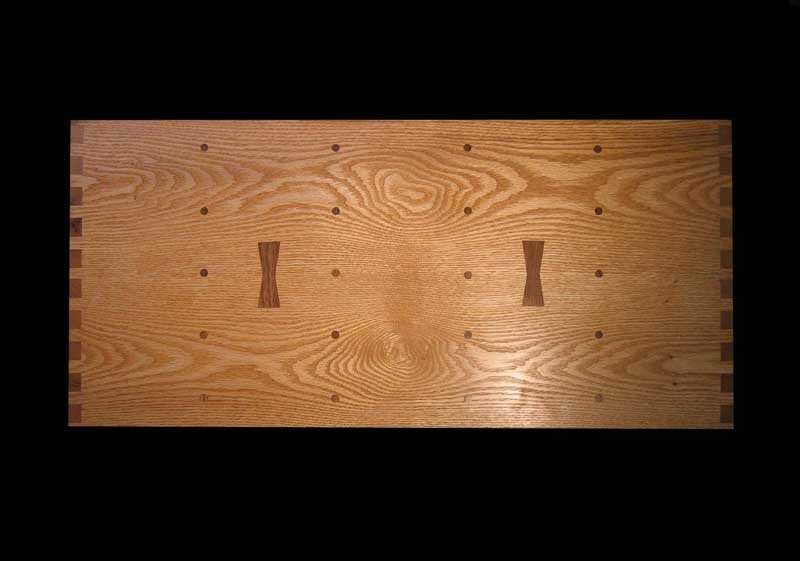 Drawer Detail.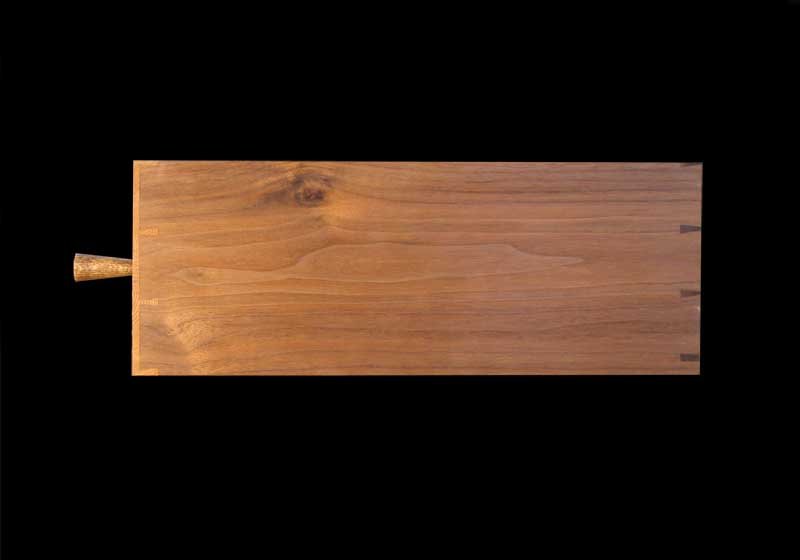 Back Detail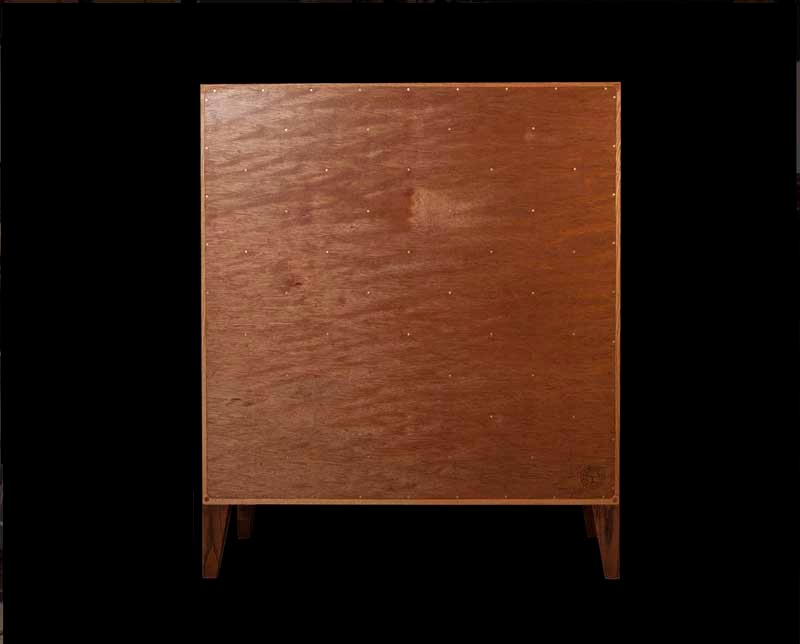 ---
---
Contact Information: Tel: (413) 624-7116 e-mail: StanPike@StanPikeDesigns.com
---
Copyright ©2013 Stan Pike Furniture Maker.