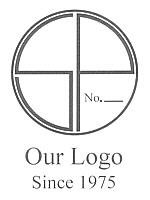 Works in Progress
Stan Pike - furniture maker
Tel: (413) 624-7116 Or: stanpike@stanpikedesigns.com
---
---
This is a 15-drawer DVD storage coffee table/ chest being built of solid red oak with cherry accents.
---
---
This 28 drawer "Ultimate Jewelry Chest" being made to hold a large jewelry collection. It measures approximately 52 1/2" high X 44" wide and 17 1/2" deep. It's being made of natural finished American black walnut and cherry. Drawers are fully lined. Two fold-out sides are made to hold hanging jewelry. Top includes a lighted fold-up mirror.
---
---
21-drawer special design apothecary chest. To be made of American Black Cherry natural finish casework and drawer faces. Inside wood basswood. Drawer-pulls supplied.

Measurements: 30" Wide X 14" Deep (Top) X 48" H Chest body to be 12" deep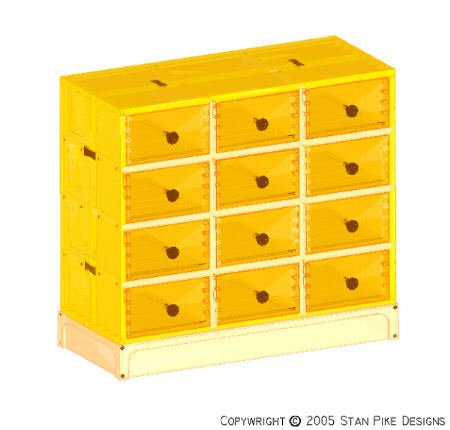 This is 12-drawer cd storage chest is being built of solid walnut with solid walnut drawers and aromatic red cedar drawer bottoms. Dim: 34 .26 H x 38.9875"x 19.15" D (includes base)
---
---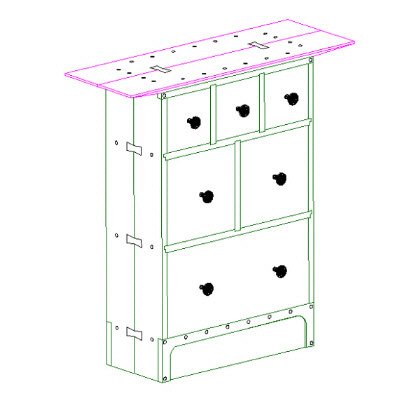 This is 6-drawer small apothecary is being built of solid cherry casework and drawer fronts. Insides basswood. Drawer-pulls walnut. Dim: 40" H x 38" W x 12.5" D
---
Copyright ©2000 - 2012 Stan Pike Designs.
apothecary cabinet, apothecary cabinets, apothecary chest, apothecary chests, bed stand, cd chest, cd chests, coffee tables, comic book storage chest, comic book storage chests, drawers, jewelry chests, hand crafted furniture, handcrafted furniture, hand made furniture, handmade furniture, small bed stand, ultimate jewelry chests