Click to see HC #3.
---
---
---
---
HC-1 Front Views - Doors Closed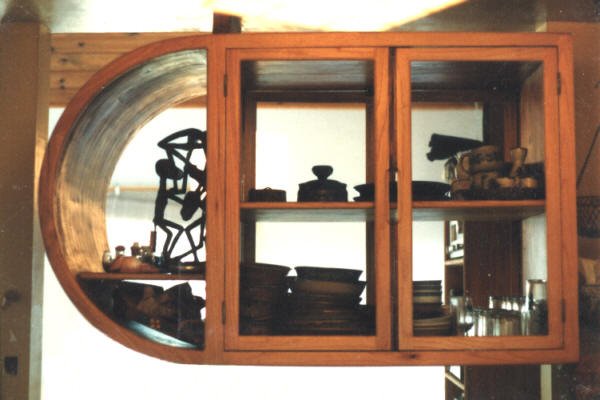 ---
---
View of cabinet as seen from below.
---
---
View of cabinet as seen from curved end.
---
---
Door handle detail.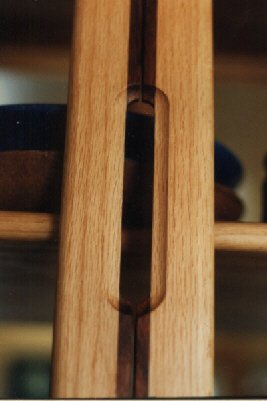 ---
---
Similar casework joinery detail as seen from the top.
This design was the first of several similar but all different ones I've made over the years. Like the others, it's special in many ways. It's block laminated construction, creates a pleasing look. It's made entirely of white cedar and is double sided with four glass framed doors. Other woods work equally well. Also available as a hanging wall unit. Phone or e-mail for more details.
Click to see how a similar cabinet is made.
---
---
Copyright ©2008 - 2012 Stan Pike Designs.
apothecary cabinet, apothecary cabinets, apothecary chest, apothecary chests, bed stand, cd chest, cd chests, coffee tables, comic book storage chest, comic book storage chests, drawers, jewelry chests, hand crafted furniture, handcrafted furniture, hand made furniture, handmade furniture, small bed stand, ultimate jewelry chests