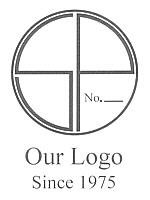 Details on Ordering From
Stan Pike - furniture maker
---
---
Tel: (413) 624-7116 Or: stanpike@stanpikedesigns.com
Stan Pike - Furniture Maker
34 Chapman Street
Greenfield, MA 01301
Visitors welcome by appointment.
Every piece I make is a unique special creation. However, please remember that because every one is individually and completely handmade, they take time to make.
If you're considering placing an order, feel free to phone or contact me by e-mail. If you use e-mail, please be sure to check your e-mail inbox because I will try to reply as soon as I can. If you do not receive a reply, please e-mail again or telephone during normal business hours EST.
When contacting, please remember that the piece I do for you will be based on your specific needs. Therefore, I need as much information as possible such as height, depth, width, approximate number of drawers, etc.
Once I receive your information I will do a design for you at no charge and then will be able to give you an exact price quote.
To begin working a 50% deposit is required. Because almost everything I make is one-of-a-kind and made to order, deposits are non-refundable. The balance may be paid any time with the full amount due no less than three weeks from estimated completion.
I ship anywhere in the continental U.S.or Canada. In most cases shipping is additional. The two usual methods for shipping are:
1) FedEx or UPS Ground for smaller pieces.
2) Common carrier. Typically, I use one of several major companies. They do not guarantee an exact delivery date and require the receiving party to do the unloading, carrying and unpacking unless an extra fee is paid. Lift gate service is extra if needed. However, they are reliable.
3) White Glove shipping by "Plycon" This is a moving company that specializes in delivering custom furniture. They do all the packing, shipping, delivery into your home or office, unpacking and set up. Usually this this is no more costly, or only slightly more so than common carrier. This is the best value by far and their service provides the most peace of mind.
---
Revised 6-20-05
Revised 2-6-09
Revised 6-20-10
Copyright ©1999 - 2012 Stan Pike Designs.
apothecary cabinet, apothecary cabinets, apothecary chest, apothecary chests, bed stand, cd chest, cd chests, coffee tables, comic book storage chest, comic book storage chests, drawers, jewelry chests, hand crafted furniture, handcrafted furniture, hand made furniture, handmade furniture, small bed stand, ultimate jewelry chests