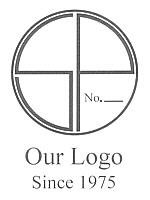 Chests of Drawers
Stan Pike - furniture maker
Tel: (413) 624-7116 Or: stanpike@stanpikedesigns.com

---

---

---

These chests of drawers are a further advancement of the style I developed earlier in dresser# 1. These pieces are of modern form but they retain a craftsman style in design and workmanship. As usual they contain no metal slides but utilize a unique adjustable wooden runner which keeps the drawers centered and opening smoothly. Drawer bottoms may be of aromatic red cedar if desired. Available in a large variety of woods with doweled or dovetailed casework.

E-mail or phone for ordering and pricing details.

---

---

---

Copyright ©2000 - 2020 Stan Pike Designs.
apothecary cabinet, apothecary cabinets, apothecary chest, apothecary chests, bed stand, cd chest, cd chests, coffee tables, comic book storage chest, comic book storage chests, drawers, jewelry chests, hand crafted furniture, handcrafted furniture, hand made furniture, handmade furniture, small bed stand, ultimate jewelry chests