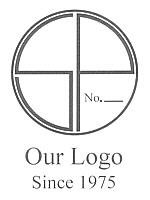 Comic Book Storage Chest Drawers
Stan Pike - furniture maker
Tel: (413) 624-7116 Or: stanpike@stanpikedesigns.com
These cabinet drawers are specially sized for archival storage of comic books or other bulk storage needs.
---
---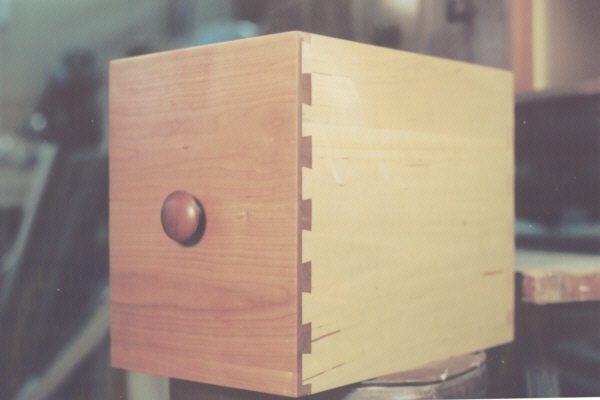 All four sides of every drawer are solid wood. The front shown here is American Black cherry , natural finish. The fronts may be made of any of the various hardwoods I use. The sides and back are of high quality basswood, used for stability and light weight.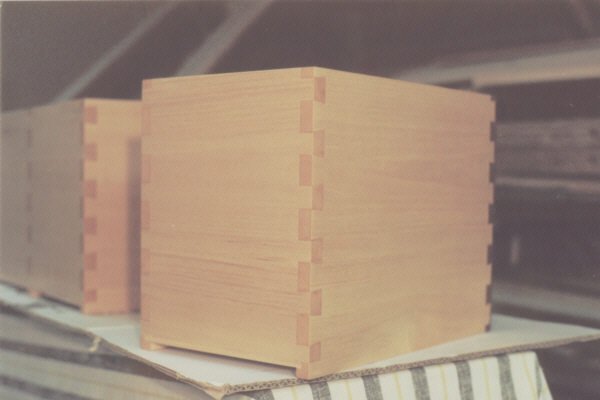 Rear details also showing how the drawerbottoms slide into place. The large number of hand finished dovetailed joinery make these drawers very solidly built and beautifully made.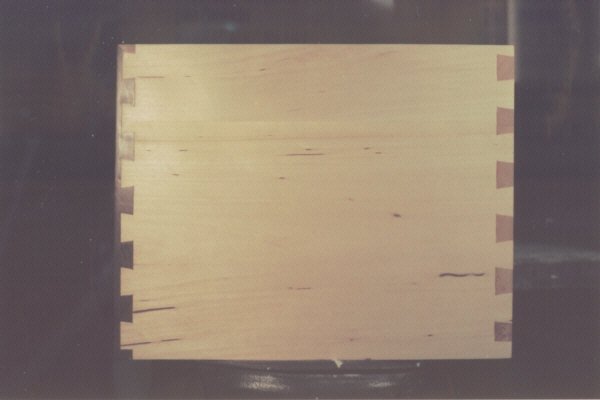 Typical side view showing dovetail detail.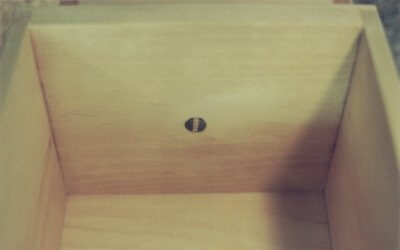 This is how my drawer-pulls (knobs) are secured on the inside using a wedge glued in place.
View showing bottom detail.
Bottom is held in place with grooves rabbeted into the drawer sides. This is a very strong design that allows the bottoms to expand or contract with the seasons without splitting. They may be made of poplar or aromatic red cedar for extra protection from moth damage.
---
Copyright ©2003 - 2020 Stan Pike Designs.
apothecary cabinet, apothecary cabinets, apothecary chest, apothecary chests, bed stand, cd chest, cd chests, coffee tables, comic book storage chest, comic book storage chests, drawers, jewelry chests, hand crafted furniture, handcrafted furniture, hand made furniture, handmade furniture, small bed stand, ultimate jewelry chests