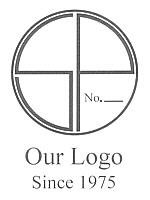 Cube Storage Unit
Stan Pike - furniture maker
---
---
Tel: (413) 624-7116 Or: stanpike@stanpikedesigns.com
This is the "Cube" storage box or shelf unit. A universal storage solution that is both beautiful and functional. Each box may be stacked in any number of ways or even attached to a wall to make make interesting book shelves or storage cabinets.
Dimensions: 12 5/8" H x 12 5/8" W x 12 5/8" D
3/4 view showing three stacked boxes.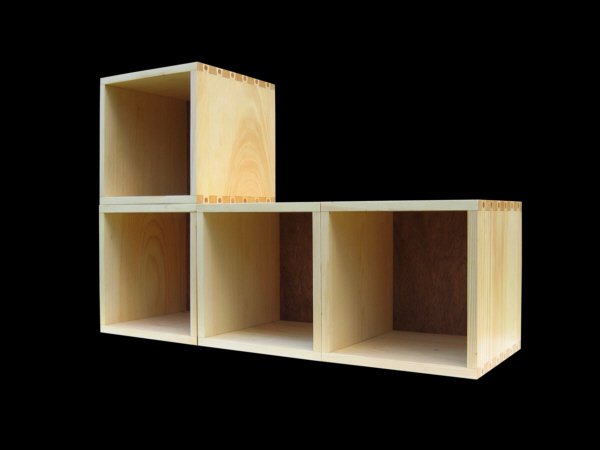 "L" shaped stacked cubes.
Three stacked cubes.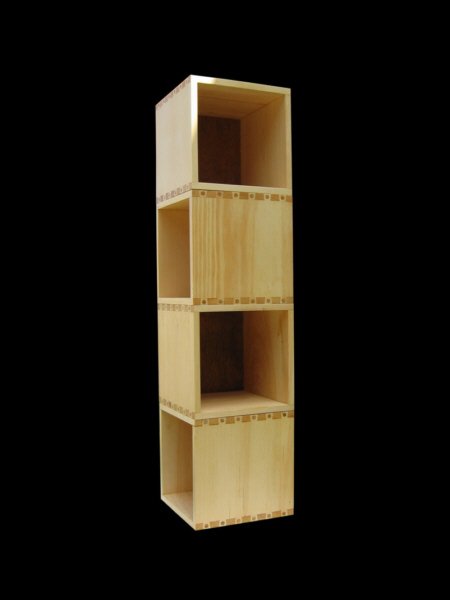 Four stacked cubes.
---
---
Copyright ©2011 - 2020 Stan Pike Designs.
apothecary cabinet, apothecary cabinets, apothecary chest, apothecary chests, bed stand, cd chest, cd chests, coffee tables, comic book storage chest, comic book storage chests, drawers, jewelry chests, hand crafted furniture, handcrafted furniture, hand made furniture, handmade furniture, small bed stand, ultimate jewelry chests