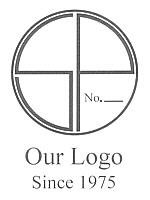 Ultimate Jewelry Chest #2
Stan Pike - furniture maker
Tel: (413) 624-7116 Or: stanpike@stanpikedesigns.com
---
---
Price: $5000
This 37-drawer jewelry chest was made to hold a large jewelry and bead collection. Each of the thirty-six small drawers have a removable divider giving a maximum of 74 separate compartments. The large bottom drawer can be used to hold small jewelry boxes or other miscellaneous items. Construction is of solid American red oak. Drawer insides basswood. Drawer- pulls are made from assorted stones on metal mountings.
Measurements:
35 1/2" W x 42 11/16" H x 16 5/8" D
Drawer inside dimensions: 8 3/8" W x 16" D x 2" H
Large drawer: 29 7/8" W x 12 3/8" D x 5 1/4" H.
May be provided with optional hidden casters.
Close- Up Drawer View
3/4 View
Drawer View showing divider
---
Copyright ©2002 - 2012 Stan Pike Designs.
apothecary cabinet, apothecary cabinets, apothecary chest, apothecary chests, bed stand, cd chest, cd chests, coffee tables, comic book storage chest, comic book storage chests, drawers, jewelry chests, hand crafted furniture, handcrafted furniture, hand made furniture, handmade furniture, small bed stand, ultimate jewelry chests