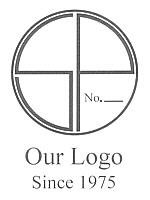 Ultimate Jewelry Chest # 3
Stan Pike - furniture maker
Tel: (413) 624-7116 Or: stanpike@stanpikedesigns.com
---
---
Price: $6800
Other Variations May be Priced Accordingly
Ultimate Jewelry Chest #3

This is my most sophisticated design to date. The chest is comprised of twenty one drawers of four different sizes. Also included in the design is an opening top covering a lined surface area sutible for displaying large necklaces or other special pieces.
The chest also incorporates two large pocket doors which open and fold back into the cabinet revealing the drawers. The doors are designed with almost totally hidden hinge mechanisms which are exclusive to my designs. Both top and doors are locking.
Construction is of solid cherry with sides, doors and top made of cherry framed eucalyptus veneered panels.
Drawer fronts are cherry, drawer pulls are walnut and all inside secondary woods are clear basewood. Butterfly joints are cherry, pegs of walnut.
Drawer options may include bottoms made of aromatic red cedar
and/ or tarnish resistant cloth lining.
Many other wood combinations are possible.
Dimensions: 43 1/4" H x 43 3/8" W X 23 1/4" D
Shown with Drawers Closed.
Shown with all Drawers Open.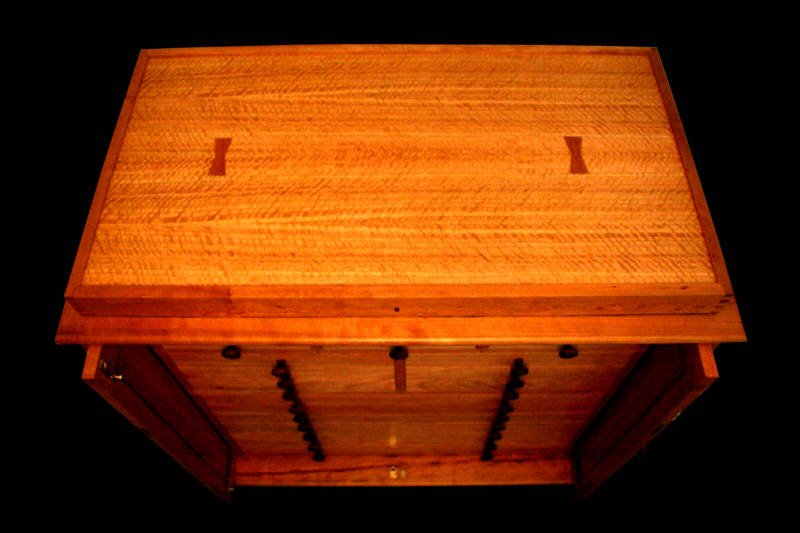 Top View
Side View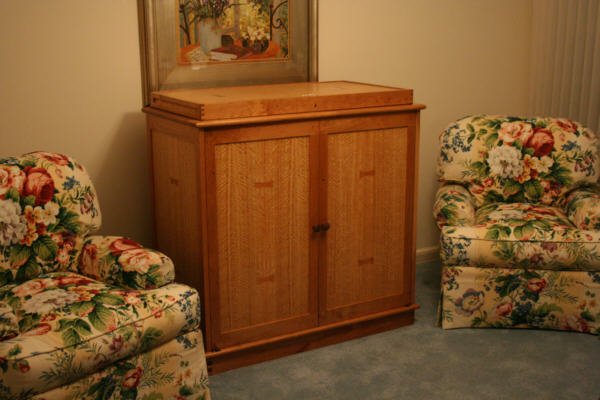 How it Was Made (Soon to come)
---
---
Contact Information: Tel: (413) 624-7116 e-mail: stanpike@stanpikedesigns.com
---
Copyright ©2002 - 20129 Stan Pike Designs.
apothecary cabinet, apothecary cabinets, apothecary chest, apothecary chests, bed stand, cd chest, cd chests, coffee tables, comic book storage chest, comic book storage chests, drawers, jewelry chests, hand crafted furniture, handcrafted furniture, hand made furniture, handmade furniture, small bed stand, ultimate jewelry chests