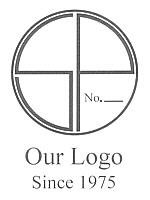 - Ultimate Jewelry Chests -
by Stan Pike - furniture maker
Tel: (413) 624-7116 Or: stanpike@stanpikedesigns.com
---
---
Click on Pictures to see More
UJC1 UJC2 UJC3
$6200 $5000 $6800
UJC4
$3800
Note: Prices may vary depending on design variations and woods used.
Description:
I always strive for clean design, without ornamentation. Chests may be made from a wide variety of woods although hardwoods are recommended. Mixing and matching woods for the top, sides, drawer fronts, knobs and pegs can give a wide variety of interesting looks. Secondary woods are usually basswood or poplar, sometimes clear #1 grade pine. I enjoy making dovetailed joinery by hand, as the look is more visually appealing and I join cabinet sides with hand cut butterfly inlays whenever needed. All surfaces, inside and out are finely sanded and finished. All drawers are made to perfection, allowing them to slide freely with an almost airtight fit without using manufactured metal slides. Drawer insides are left unfinished to protect the contents. Drawers may be ordered with aromatic red cedar bottoms to protect against moths and may be lined with tarnish resistant cloth. I prefer natural finishes such as oil and wax, wax only or sometimes I additionally use a urethane mixture to protect against moisture.
With only a little care, these 'Ultimate Jewelry Chests' will last for generations.
E-mail or phone for additional pricing information:
Typical drawer detail drawing:
---
---
Typical drawer detail drawing:
Small Drawer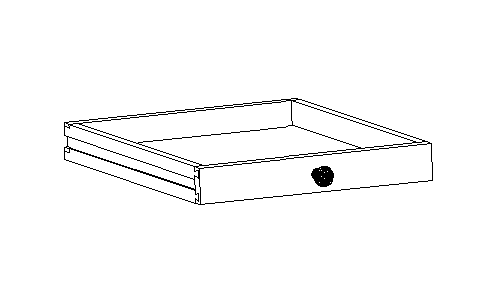 Large Drawer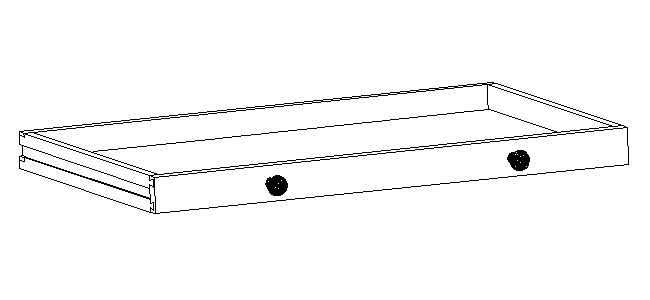 ---
---
CALL OR WRITE FOR SHIPPING QUOTES.
To see the latest apothecary cabinet
Copyright ©1999 - 2012 Stan Pike Designs.
apothecary cabinet, apothecary cabinets, apothecary chest, apothecary chests, bed stand, cd chest, cd chests, coffee tables, comic book storage chest, comic book storage chests, drawers, jewelry chests, hand crafted furniture, handcrafted furniture, hand made furniture, handmade furniture, small bed stand, ultimate jewelry chests