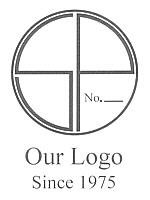 Apothecary Drawers
Stan Pike - furniture maker
---
---
Tel: (413) 624-7116 Or: stanpike@stanpikedesigns.com
Here are some detailed pictures of my apothecary drawers.
All four sides of every drawer are solid wood. #1 Eastern pine is preferred for the insides. The fronts may be the same or any of the various hardwoods I use.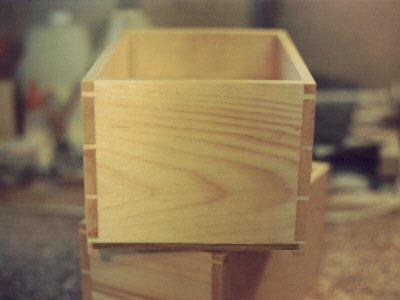 Rear detail showing how the drawer bottoms slide into place.
Typical side view showing dovetail detail.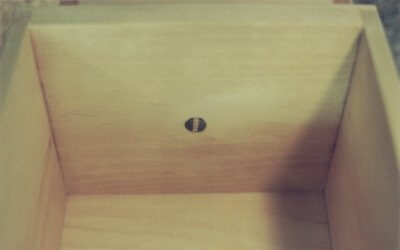 This is how my drawer-pulls (knobs) are secured on the inside using a wedge glued in place.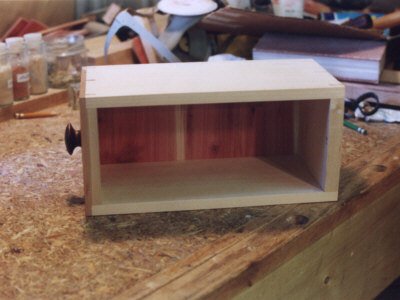 View showing bottom made of aromatic red cedar.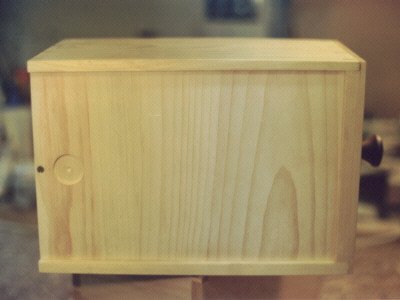 Another drawer bottom viewed from the underside. Bottom is held in place with grooves rabbeted in the drawer sides. This allows them to expand or contract with the seasons without splitting.
Drawers showing my special handmade walnut drawer-pulls (knobs).
A typical number of drawers for one cabinet.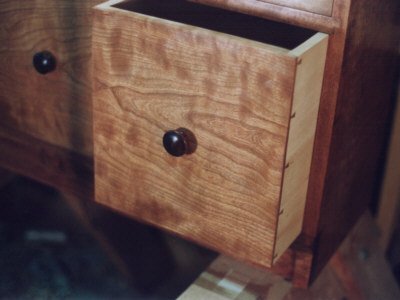 The largest apothecary drawer, measuring one cubic foot.
---
---
---
Copyright ©2003 - 2020 Stan Pike Designs.
apothecary cabinet, apothecary cabinets, apothecary chest, apothecary chests, bed stand, cd chest, cd chests, coffee tables, comic book storage chest, comic book storage chests, drawers, jewelry chests, hand crafted furniture, handcrafted furniture, hand made furniture, handmade furniture, small bed stand, ultimate jewelry chests